Fillings
---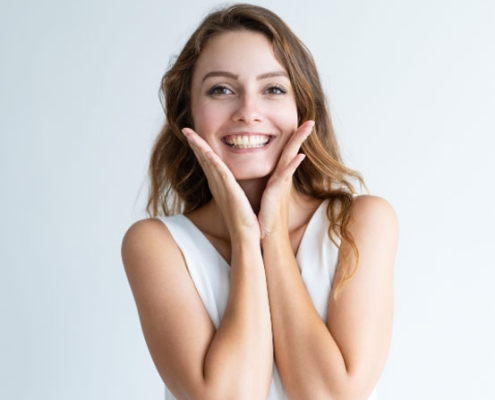 If you've ever suffered the unbearable pain of a toothache, then you understand the importance of a dental filling. Fillings are used to repair holes in your teeth. Usually, these holes are caused by dental caries or what we typically call cavities. But you may also require a filling if you've recently suffered dental trauma. Fillings help to restore tooth function, and they also eliminate toothaches and stabilize the structure of a damaged tooth. Your dentist in Rockville, MD, can tell you more about the many benefits of fillings.
Dental Filling Materials
Most people don't want the world to know they have a filling. This is why more and more dentists are using composite fillings over the more traditional silver amalgam fillings. Composite fillings are made of a safe composite resin that's the same color as your natural tooth, so they're difficult to detect. With the proper care, composite fillings may last up to 10 years before they require replacement.
The Dental Filling Procedure
There's not much involved in filling a tooth. This is a common procedure that dentists perform many times a day in America. Essentially, your dentist will numb the area around the compromised tooth so you won't feel pain during the procedure. They'll then use a dental drill to access the infected area so they can clean and sanitize it of infection. Last, they'll place the filling and use a special light to help it bond with the tooth. Afterward, they may smooth and polish the filling to restore function and make it easier for you to bite or chew.
Benefits of Dental Fillings
As you can guess, dental fillings have multiple benefits, not the least of which is bringing relief to a nagging toothache. There are other advantages to having this common dental procedure as well. They include:
Restoring the structure and function of the tooth
Preventing further damage to the tooth
Restoring the appearance of your smile
If you need dental fillings in Rockville, MD, call Montgomery Family & Cosmetic Dentistry today. At Montgomery Family & Cosmetic Dentistry, our friendly and experienced clinicians will get you in and out and back to your daily routine in a timely fashion. Call today to schedule a convenient time to stop by.